Carabao Energy Drink
Carabao was established 15 years ago in Thailand, and is also available in other south-east Asian markets including Vietnam, Cambodia, Laos and Myanmar. It is initially available in the UK in two variants: original and sugar free. Besides, carabao energy line was invented in 2002 to help Thai people stay awake, have enough energy to overcome daily challenges, for the best work performance and activities. Especially, the drink contains vitamins B6, B12 to help nourish the brain and enhance intelligence.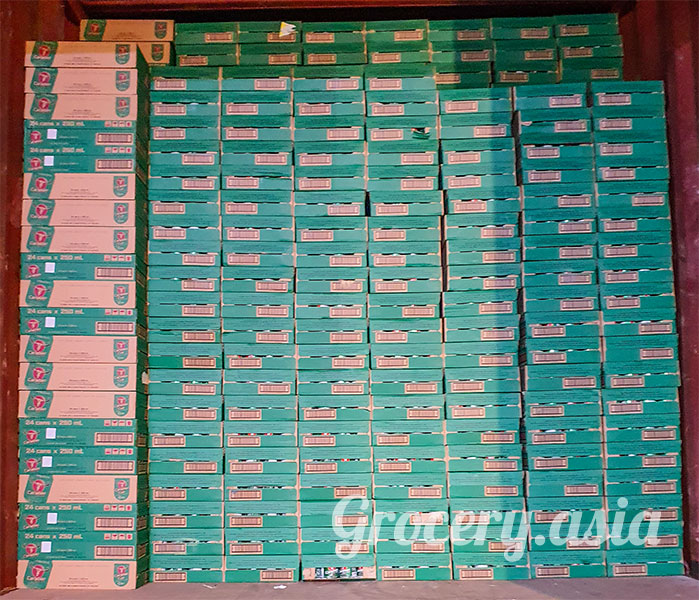 1. Where did Carabao energy drink come from?
Carabao Dang Energy Drink is a Thai energy drink launched in 2002 by Carabao Tawandang Co Ltd. It is now Thailand's second most popular energy drink. It is the key brand of Carabao Tawandang in Thailand. Firstly, the name "Carabao Dang" comes from the Carabao Group's association with the band Carabao, combined with the German Tawandang Brewery Restaurant. Besides, It marketed with the slogan "Carabao Dang: The Fighting Spirit". So, the drink's launch was accompanied by a high-profile TV advertising campaign featuring the company founder, rock star Yuenyong Opakul. Finally, this campaign went on to win a gold and a silver medal at Media & Marketing magazine's Asian Brand Marketing Effectiveness Awards. A second ad, featuring clips of late actor Denholm Elliott, digitally altered so he was drinking Carabao from a trough, was less successful.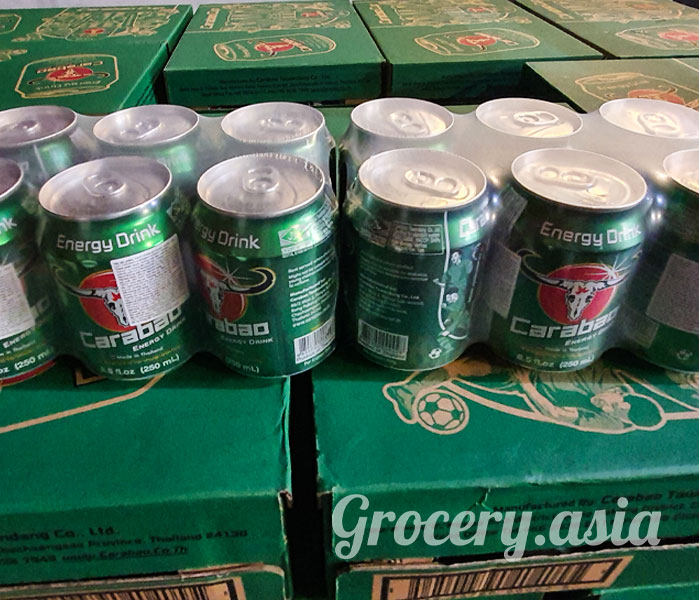 Besides, the drink introduced to the United States and Europe under the brand name Carabao leading to an increase in sales of the Thai brand on the west coast of the US in 2004. Soon, exports to China and India began in 2007. Carabao was introduced in Australia at the beginning of 2018.
2. What are the main ingredients in Carabao energy drink?
Carabao is available in a 325ml sleek can at £1.19 per can. The original variety contains carbonated water, caffeine (0.03%), taurine (0.3%), vitamins B6 and B12. preservatives and sucrose: while the sugar-free version does not contain sucrose. Main ingredients:  Water 200g; Sugar 43g; Taurine 1g; Caffeine 50mg; Inositol 30mg; Nicothinamidle 33g; D-Pentanol 8mg; Vitamin B-6 8mg; Vitamin B-12 8mcg ..
Also,  "Carabao" is an energy drink that inspired by the fighting spirit of an individual. Then, tt is the empowerment to accomplish personal goals. It symbolizes the spirit of individuals who fight for the cause they believe in.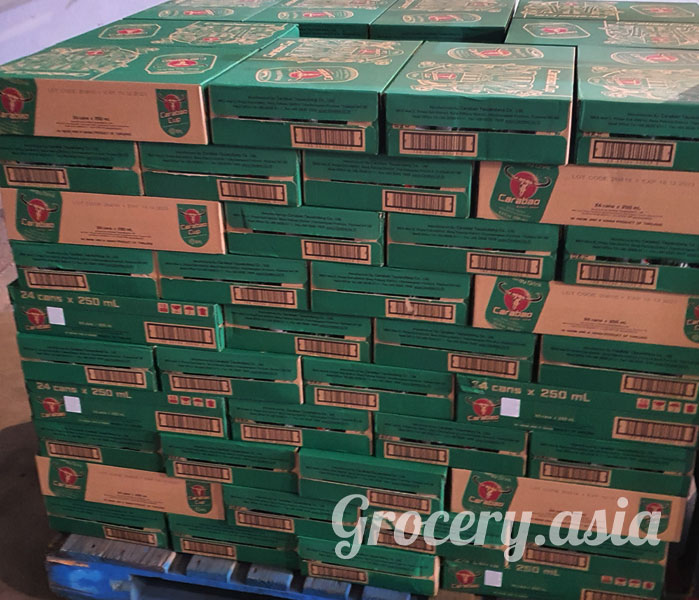 3. Are you looking for a Carabao wholesale supplier in Vietnam?
We are a leading wholesaler in Vietnam with over 30 years of experience. Our company have exported Carabao Drink to more than 50 countries all around the world such as China, Japan, USA, Europe, Australia, Hong Kong, Singapore, Africa, Pacific Islands, Asia, Middle East… with wholesale prices. We assist customers with stamping and repackaging for customers. Along with the service of mixed items containers with many different types of goods. Asia Grocery Co., Ltd can give you the best Carabao drink price and export red bull to any destination you need.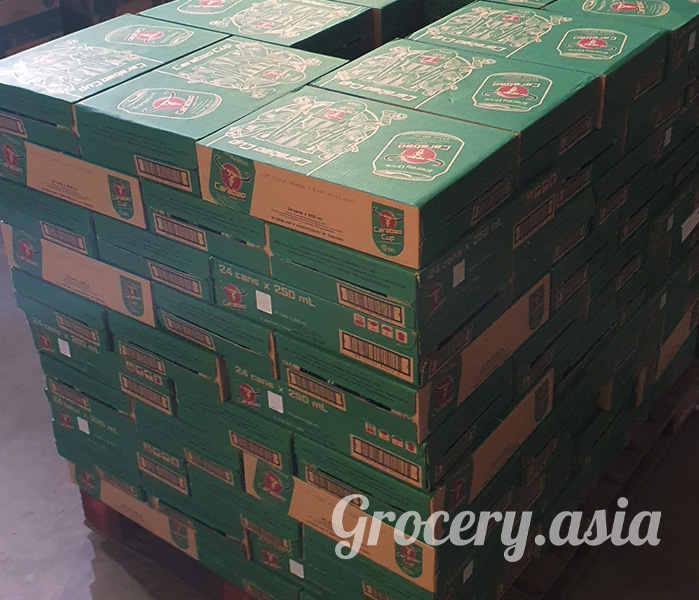 We specialize in wholesale export of sting energy drinks by container. If you are looking for exporters and wholesalers of Carabao drink from Vietnam, please contact Asia Grocery Co., Ltd for the best wholesale price.
Showing the single result