Tide Detergent Wholesale in vietnam
Tide detergent wholesale including Tide whitening detergent and Tide downy with a special formula. Dissolves 5 times faster than regular washing powder. Advanced domestic stain lock technology, for the ability to fly and completely remove stains in wrists, collars, grease spots, or long-lasting dirt. The product makes washing fast and clothes are brighter.
TABLE OF CONTENTS
1. Tide detergent information
Tide detergent manufacturer is P&G. Tide is the leading and most popular washing powder brand in the US. Because Tide is the first detergent to remove stains without rubbing many times, at the time of Tide's birth it helped women save 9 hours a week. Helping to free a generation of women from heavy laundry. Since 1996, Tide has constantly served Vietnamese consumers with products of outstanding quality. Tide detergent wholesale is always passionate about becoming the best laundry solution and the good friend of the housewife, always bringing dynamism and confidence to the whole family through fine white clean clothes.
2. Uses of tide laundry detergent wholesale
Dissolve 1 tablespoon detergent into the basin (4-5ml of water).
Soak clothes in pots for about 30 minutes, soak white clothes and colored clothes separately.
Gently rub the dirty areas.
Rinse thoroughly and spin dry the clothes.
Warning:
Keep out of reach of children.
Do not swallow.
Avoid contact with eyes, if you get into eyes, rinse thoroughly with water.
3. Outstanding feature of tide laundry detergent
Product lines of washing powder tide detergent vietnam has those size: tide detergent bucket 9kg, tide with downy powder bucket, tide detergent 9kg bag, tide plus detergent powder 6kg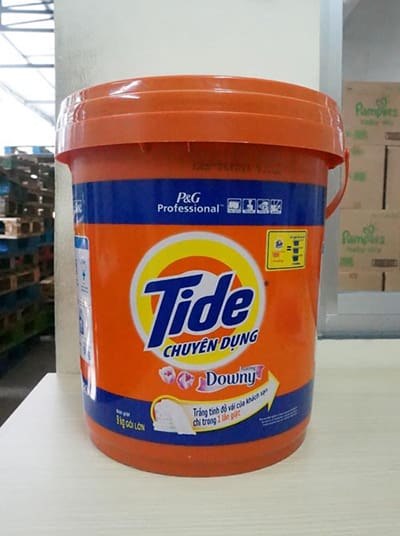 Tide wholesale price: 4$ – 6$
Tide detergent new packaging with red color. Expiration date is 3 years
Wash clothes cleaner to unexpectedly white with new breakthrough white formula. The product is suitable for both hand washing and washing machines.
With optimal washing and washing formula, helping to save effort and time of housewives. The product will be an effective assistant for users in the daily laundry.
Ingredients of tide detergent wholesale: Linear alkyl benzene sulfonic acid, alcochol ethoxylate, protease, sodium carbonate,
Dissolve 5 times faster than regular washing powder, avoid clothes after being trapped.
4. P&G applied American technology in Tide Vietnam production
P&G has started applying US technology in manufacturing since introducing US technology Tide products to Vietnam. The superiority of American Tide technology products compared to the past is: Preventing dirt from getting back on clothes during the washing process. The fragrance stays on the clothes all the time.
Applying new technology helps P&G get products of superior quality. So the amount of goods sold increased compared to the previous. In addition, P&G also increased exports wholesale tide detergent to increase production. As the amount of goods produced increases, the cost of production decreases, consumers benefit.
5. Tide detergent Vietnam exported to all country
P&G started exporting goods to other countries since 2000, products include shampoo, bath soap, washing powder, deodorant perfume, floor cleaner … Export output of P&G increased 200% in the last fiscal year and now accounts for more than 30% of the total production of P & G in Vietnam.
Wholesale tide laundry detergent exported to Philippines, Australia, Malaysia, Singapore and Japan markets …The top goal of P&G Vietnam is to serve domestic consumers. However, P&G never overlooked good opportunities for export to increase the competitiveness of P&G in the market.
6. Wholesale tide laundry detergent Vietnam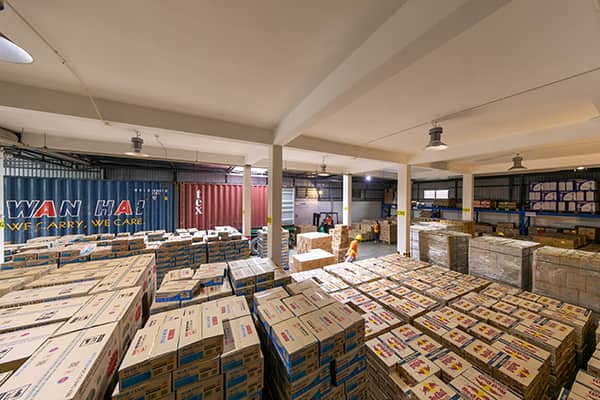 Tide wholesale price 9kg: $13.7
We are specializes in exporting Tide detergent vietnam by containers. If you are looking for supplier, distributor, exporter and trader Tide detergent Vietnam. Please contact Asia Grocery Co., Ltd to have the best wholesale price.
Website: https://egrocery.asia
Showing 1–12 of 16 results