Vietnamese OMO Washing Powder
Once Vietnamese people think about powder detergent, the first brand that comes to their mind immediately is OMO. OMO washing powder is one of many brands belonging to Unilever. This is a multinational enterprise established in 1930 and based in Rotterdam, London. In Vietnam, OMO launched for the first time in 2003. Until now, it has been kept in consumer's mind as a stably good brand. This was also the first brand of detergent for washing machines in the Vietnam market.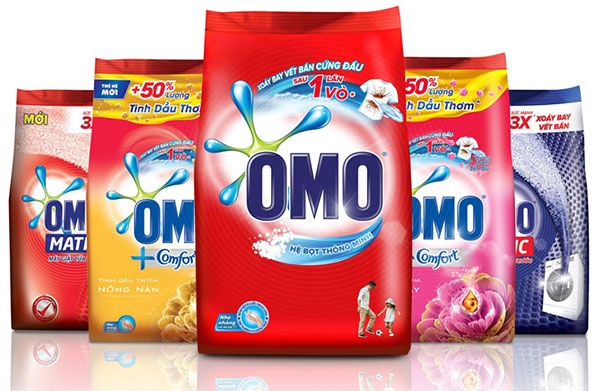 In 2004, OMO Tet product came out and soon became one of the core and intriguing brands in Unilever business strategy. In the same year, OMO had a new formula that can remove stains even in the most difficult-to-wash area and became professional in removing the hardest smudge.
Until now, this brand gained 60% Vietnam detergent market share and 98% Vietnam households have at least one time to test OMO.
What are the ingredients of OMO Washing Powder?
OMO washing powder is always passionate about becoming the best laundry solution and the buddy of the housewife, always bringing dynamism and confidence to the entire family via fine white tidy clothes.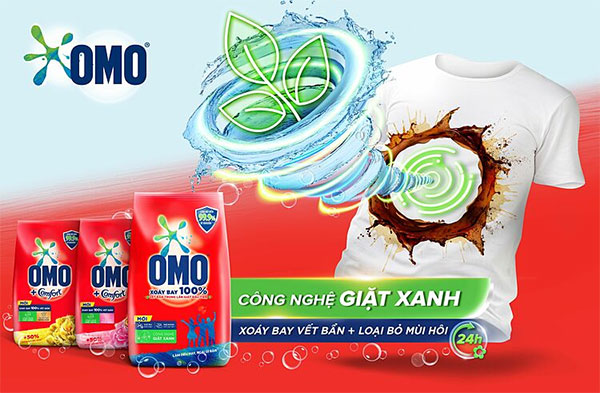 OMO washing powder ingredients are surfactants, such as sodium dodecyl benzenesulfonate. Some OMO powders also contain lipase, amylase as well as various other enzymes that aid break down protein-based stains. Sodium substances, such as sodium carbonate and also sodium sulfate, are common building as well as bulking agents. These agents comprise most of the actual mass of the powder. Other binding representatives, structurants as well as stabilizers, such as cellulose, salt polyacrylate as well as tetrasodium etidronate, make certain that the elements of the cleaning agent continue to be well-mixed.
Vietnamese OMO Laundry Powder exported to several countries
The closed bond between Unilever Vietnam and small & medium domestic companies supported these corporations much to increase their exported volume and competency in the regional and international market. Unilever keeps good ties with the Vietnam community and economy and domestic corporations (even subsidiary, supplier or partner…).  So, this connection is the base for the effective supply chain system with reasonable expenditure to satisfy the best for the consumer.
Wholesale OMO washing powder exported mainly to Philippines, Australia, Malaysia, Singapore and Japan markets … Besides, The goal of Unilever Vietnam is to serve domestic consumers as well as export to increase the competitiveness of Unilever in the market.
==> See all kind of: OMO Washing Powder
Distributor, exporter and wholesale supplier of Vietnamese OMO Washing Powder
We specialize in exporting OMO detergent wholesale Vietnam by containers. If you are looking for supplier, distributor, exporter and trader OMO detergent Vietnam. Please contact Asia Grocery Co., Ltd to have the best wholesale price.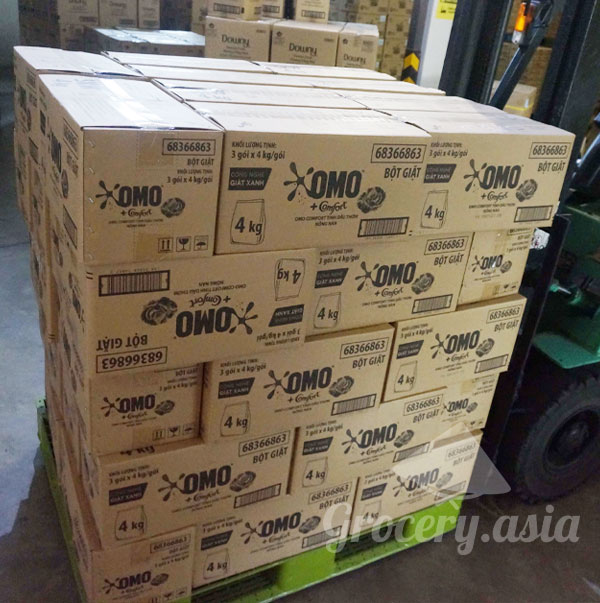 Address: C2.04 Level 2, The Symphony-Midtown building, Street 15, Tan Phu, District 7, Ho Chi Minh, Vietnam
Phone: +84 909 046 308(WhatsApp, Viber).
Email: contact@egrocery.asia
Showing 1–12 of 24 results