---
Trung Nguyen G7 Instant Coffee Vietnam
G7 Coffee is the instant coffee brand of Trung Nguyen Group. Including many different products such as g7 3 in 1 instant coffee, 2in1, g7 black instant coffee etc., launched the Vietnam market for the first time in late 2003. Trung Nguyen Group is an enterprise operating in the fields of coffee production, processing and trading; franchise; modern distribution, retail and tourism services. Trung Nguyen g7 instant coffee is one of the leading famous brands in Vietnam. It is present in more than 60 countries around the world.
TABLE OF CONTENTS
1. G7 coffee vietnam market
According to General Director of Trung Nguyen Joint Stock Company, Mr. Dang Le Nguyen Vu. Trung Nguyen chose the G7 brand name. Because it is a short name that is easy to read and remember not only for domestic customers but also for foreign customers. Abbreviated for "Group of Industrial Countries" including 7 developed countries in the world (USA, UK, France, Japan, Canada, Germany, Italy).
Cafe g7 3 in 1 is also a target market for coffee products. Trung Nguyen's instant coffee reaches. G7 vietnamese coffee have been exported to more than 60 countries around the world. Those are present on the shelves of supermarket chains of the US, UK, France, Germany, Japan, Korea, and China.
2. Product lines of G7 Vietnamese Instant Coffee
2.1 G7 coffee 3 in 1
- G7 coffee 3 in 1 extracted directly from clean coffee beans, pure from the legendary red basalt soil of Buon Ma Thuot. Combined with roasting technology and control center in Germany and Trung Nguyen has created a kind of g7 instant coffee 3 in 1 that is fragrant and delicious.
- G7 coffee vietnam gives you instant milk coffee with a bitter taste, a mild aroma and a strong aroma. The cool part of coffee is in bitter taste, maybe. No matter how much bitterness people have tried to make milk. They still cannot lose that taste.
- Drinking 1 to 2 cups of G7 coffee vietnam a day can help your body feel refreshed and flexible. It was interesting to sit with some close friends at the steaming coffee in the early mornings.
- The aroma, bitterness and warmth of hot coffee stimulate the nerve endings from the tip of the tongue to the stomach to quickly spread the feeling of pleasure throughout the body. Sipping coffee sips, opening each new page every morning was leisurely. Trung Nguyen coffee 3 in 1 brings convenience to users, helping those who like milk coffee to taste a cup of milk coffee as desired but still save time.
- Shelf life of Trung Nguyen coffee 3 in 1: 2 years from date of manufacture
2.2 G7 strong X2 instant coffee
G7 strong taste X2 is a product line of instant coffee with double flavor of rich coffee flavor for those who have strong taste of coffee. It's bring you a strong cup of coffee with the right taste and coffee quality. Trung Nguyen G7 strong X2 coffee is a perfect choice to enhance alertness, focus on activating the brain, increasing creativity and performance... especially active consumers in the field of the brain.
2.3 G7 2in1 instant coffee
With roasting and processing technology at Buon Me Thuot and a control center in Germany. G7 Trung Nguyen Black 2in1 Instant Coffee offers consumers 100% pure black instant coffee with strong flavor, right "taste" to drink black coffee of Vietnamese people. The product retains the true bitterness of roasted coffee, giving people a true cup of black coffee. Trung Nguyen G7 2in1 instant coffee with small packets of soluble form packed in a handy paper box, helps you not take too much time to prepare. Enjoying coffee is also a drink to help you reduce stress, fatigue, alertness and increase creative inspiration for a busy working day. Trung Nguyen G7 black 2in1 instant coffee canned beautifully, you can give to your loved ones.
2.4 G7 black instant coffee
G7 black instant coffee converges the most special elements in the world: Best materials, modern production technology, unique Oriental know-how. As a line of g7 black instant coffee without milk, without sugar. It has the quality and strong flavor, delicious taste and taste of coffee connoisseurs.
3. Distributor, exporter and trader G7 coffee Vietnam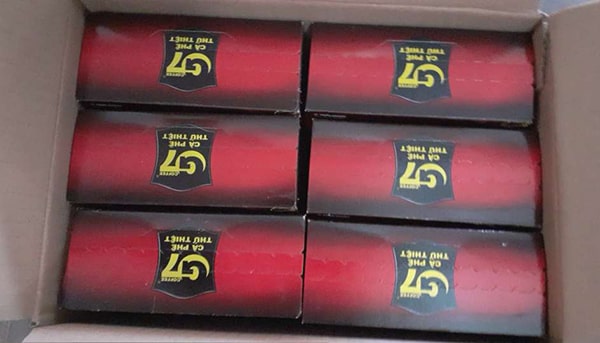 G7 coffee price: g7 coffee 3 in 1 16G 50 Sachets Vietnam origin is about $4
We are specializes in exporting Trung nguyen g7 coffee by containers. If you are looking for suppliers or agency G7 coffee Vietnam. Please contact Asia Grocery Co., Ltd to have the best wholesale price.
Website: https://egrocery.asia