Showing 1–12 of 44 results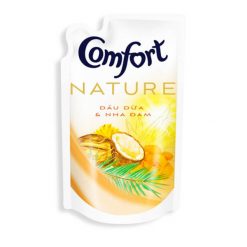 ---
Why should I use Comfort Vietnam when washing clothes?
To take care of the clean and fragrant clothes for the housewives and sisters. It is necessary to use fabric softener. More specifically, you need to know how to choose which fragrant fabric softener suits your family's preferences. Try using some Comfort fabric conditioner Vietnam
TABLE OF CONTENTS
1. Benefits of using Comfort fabric softener
You should learn how to use fabric softener to store the fragrance. In addition to the great benefit of keeping the fragrance on clothing, blankets in the family of fabric softeners. There are other interesting benefits that you should use. Fabric softener is indispensable for every family because of the great benefits it brings. In addition to the benefits from the aroma and softness of clothes, you can easily see many other benefits from this useful product.
The following article will help you learn more about other benefits as well as find out what kind of fabric softener to choose for your family. Great benefits that fabric softener brings.
Before going into the aroma analysis of fabric softeners. We invite you to review the great benefits of fabric softener. The most obvious benefit of fabric softener is that it makes soft clothes. In particular, wool suits will no longer be stiff and itchy when worn. Moreover, when using fabric softener, you will see the surface of the clothes smoother. Also, when you use fabric softener, washing clothes are much faster. You will save a lot of time and energy when you're flat. At the same time, you will also enjoy the cool scent, follow you throughout the day.
2. All kind of Comfort Fabric Softener Vietnam
Referring to Comfort, you have thought of a mild and cool fragrance. This is a famous brand in the world and very popular in Vietnam. Comfort uses naturally available ingredients, so it is safe when you discharge clothes. The itchy, uncomfortable worries of wearing bad clothes will be removed when using Comfort.
Manufacturer of comfort fabric conditioner: Unilever Vietnam
Comfort fabric conditioner expiry date: 2 years.
The main product line of Comfort fabric softerner vietnam with bottle and refill packing. ==> See all

Comfort Fabric Conditioner Vietnam
2.1 Comfort one time fabric softener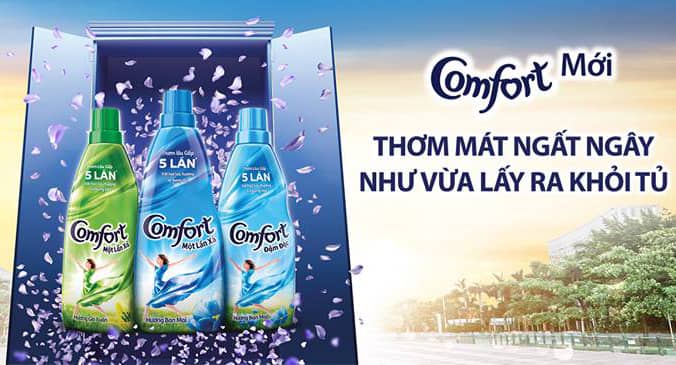 Rinse soap bubbles in just 1 flush. Comfort fabric conditioner blue has been studied using soap de-foaming compound, with well-tested properties and dosages to ensure safety for both human health and the environment.
Ensure the clothes are clean and fragrant for a long time, do not cause skin irritation.
Saving water: Instead of having to discharge 2-3 times clean water before soaking clothes with fabric softener, using discharge water 1 time to discharge the user can use right from the first discharge, still ensure fragrant clothes and clean soap bubbles.
Save time washing: The more you wash the clothes, the more you will use the once-rinse fabric conditioner to save a lot of time on washing!
2.2
Comfort perfume fabric softener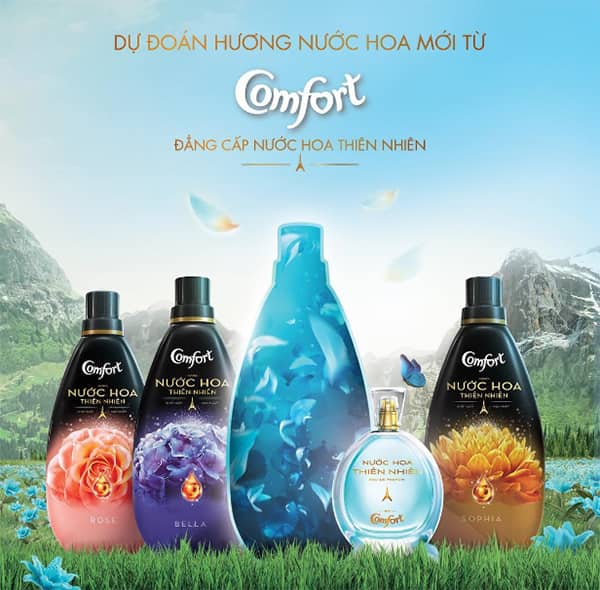 Inspired by France, which has long been dubbed the perfume capital of the world, the Comfort Series of natural perfume offers a luxurious, noble fragrance with natural French flower essences. Thoroughly distilled from the beautiful French flower fields, with subtle, seductive aromas but also fully deposited in fabric softener for clothes.
2.3 Comfort baby sensitive skin fabric softener
Comfort fabric conditioner baby that meets all your needs for baby fabric conditioner. The product keeps the fabric smooth, the baby's clothing becomes soft whenever touched.
With a mild scent formula and does not contain bleach. Comfort For Sensitive Skin is ideal, for babies to be safe, soft and happy.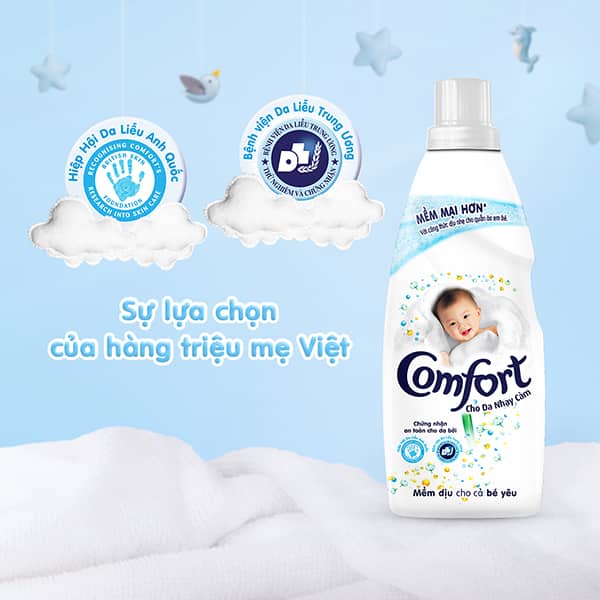 Comfort fabric conditioner for sensitive skin safe for your baby's delicate skin, using a rich formula to help prevent the fabric from drying out especially for old clothes. Concentrated formula will help users save more than other common bioslurry.
With mild aroma of Comfort fabric conditioner pure will give users a pleasant feeling throughout the day. At the same time, the special formula gives absolute softness to clothing.
Comfort concentrated fabric softener for sensitive skin has been tested and certified by the Central Skin Institute of Safety for sensitive skin, suitable for children's clothing. Using Comfort fabric softener, you will feel secure for the health of the whole family.
2.4 Comfort nature
fabric softener
Take care of gentle clothes with 100% natural extracts
This latest collection will be the "salvation" for the wardrobe of every fashion lover. Contains 100% natural extracts, Comfort Nature meets everyone's gentle care needs, while still ensuring the inherent values of fabric softener: handy - mild fragrance and suitable price.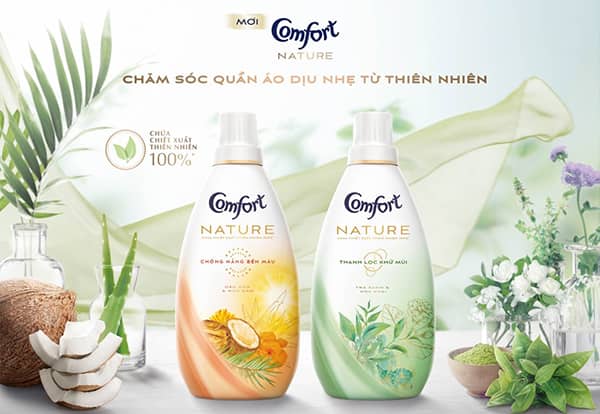 Comfort Nature also includes two types of featured products depending on your needs. Combination of jasmine and green tea extract in Comfort Nature Deodorant purification helps to remove unwanted odors and unwanted chemicals even if you have to work outdoors all day regardless of sun or rain.
Comfort Nature Durable Color Sunscreen with aloe vera extracts and coconut oil, together with an ultraviolet-resistant ingredient will take care of your favorite outfit and add color to the sun.
3. Distributor, exporter and trader Comfort Vietnam
Comfort fabric conditioner 750ml price is about $2.26
We are specializes in exporting Container by containers. If you are looking for suppliers or agency Comfort Vietnam. Please contact Asia Grocery Co., Ltd to have the best wholesale price
Website: https://egrocery.asia