---
CHINSU NAM NGU FISH SAUCE
Chinsu Nam Ngu fish sauce
is a favorite sauce of many Vietnamese consumers today. Products are manufactured on modern processes. And based on pure fish sauce from Vietnamese waters.
Not only is the top domestic product,
chinsu fish sauce
is also a strong export item, bringing a lot of revenue for Masan business.
==> See more: Chinsu Soy Sauce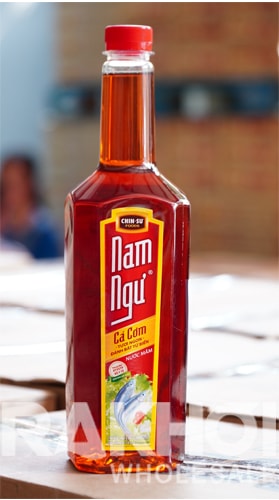 1. Learn about Masan's Chinsu Fish Sauce.
Masan is a leading enterprise in Vietnam's industry. This is a multidisciplinary manufacturing, investment and export corporation. Masan's strength is food.
Chin su fish sauce
is one of the leading brand products.
On the vietnamese fish sauce market,
chin-su fish sauce
also has other names such as: Phu Quoc fish sauce, Chinsu Nam Ngu fish sauce
, Nam Ngu De Nhi fish sauce ...
Chinsu fish sauce
is packed in plastic and glass bottles with many different capacities:
Salmon Chinsu Fish Sauce: Glass bottle, with a capacity of 500ml

Chinsu first-rate: Glass bottles, 500ml.

Chinsu Nam Ngu Fish Sauce

: Plastic bottle, capacity of 500ml; 750ml; 900ml; 1.95l.

Nam Ngu Yellow Label: 650ml glass bottle

Chinsu De Nhi Fish Sauce: plastic bottle, capacity of 800ml; 900ml

Nam Ngu Phu Quoc Fish Sauce: glass bottle, spray cap, 500ml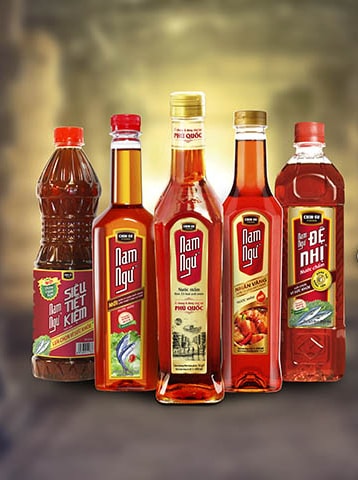 2. Production Process and Technology
It is not simple that C
hinsu fish sauce
and other products of Masan have been a very high market share and be exported globally. It is the effort and dedication to invest in building a quality production system. Each
chin su fish sauce
product of Masan has to go through 15 stages with about 40 quality checks before distribution in the market.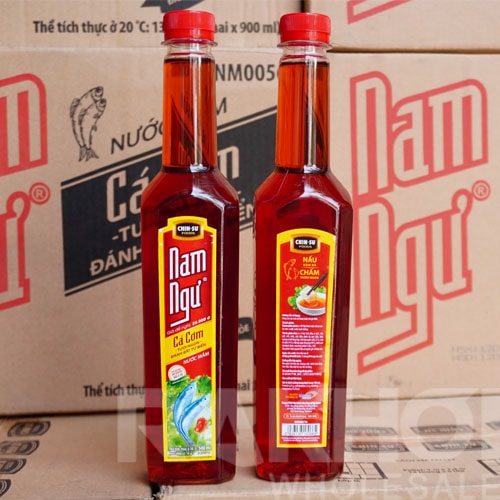 Information for the process of producing
chin-su fish sauce
as below:
Purchasing pure

fish sauce

from Vietnamese waters such as Phu Quoc, Phan Thiet, Nha Trang ...

This fish sauce source will be stored in large tanks in the factory warehouse. Each tank has a capacity of up to 100m3, made of American standard composite material. Masan's total storage with a capacity of over 10 million liters, is the largest fish sauce storage area in the world.

Treatment of fish sauce based on the study of physical and chemical indicators by double pasteurization system imported from Germany. The process will divide protein, assimilate smell, color and taste to finished

chinsu nam ngu fish

.

After the finished product,

will be bottled according to machinery lines at the factory. The bottled area is sterilized and 100% automated to avoid agents that may adversely affect the quality of the fish sauce.

After the bottling stage,

Nam Ngu fish sauce

will be packaged and put on the market.
3. Food Safety in Chinsu Nam Ngu Fish Sauce Production
As noted above, Masan capturing a 2/3 of the vietnam fish sauce market
. In addition to standard processing, food safety is also important. Food safety in
chinsu fish sauce
is control from the beginning to the end of the production process. Specifically:
Source material selected according to the standard: Fresh, moderately large fish. Small fish are stocked back into the sea, and spoiled fish are removed directly.

System of modern production lines, reaching international standards. The bottled area is sterilized and 100% automated to avoid potential influences.

The

fish sauce

tanks are made of composite material, designed to American standards. It's cleaned monthly by workers.

Always perform the quality publication at the Food Safety Department, Ministry of Health or the local Department of Health before exporting to the market.
4. Chinsu Fish Sauce for Wholesale Export
Masan's fish sauce
has almost become the No. 1 brand in Vietnam. Overcoming certain difficulties, the product has reached out to the world.
Chin su fish sauce
now has a strong export frequency, over 20 countries. The fastidious markets such as Korea, Japan, Canada, Taiwan, Europe ... also become familiar partners of Masan fish sauce.
==> See all kind of:

Chinsu Wholesale
5. Exporter of Chinsu Nam Ngu fish sauce Vietnam
Chin-su Fish Sauce
wholesale: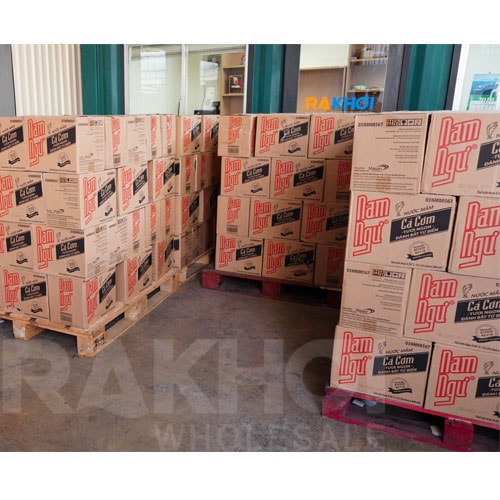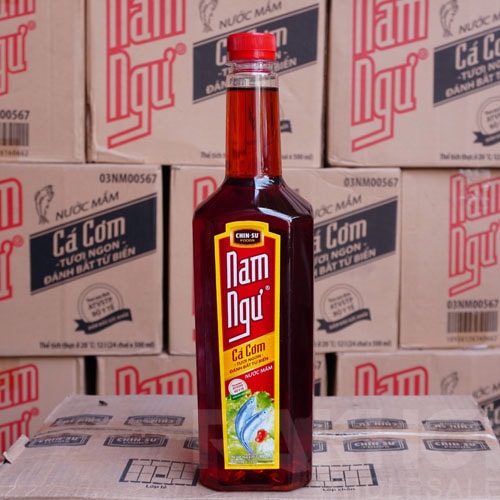 We export
Chinsu fish sauce
globally, by containers. If you are looking for supplier, distributor, exporter and trader Chin Su Vietnam. Please contact Asia Grocery Co., Ltd to have the best wholesale price.
Website: https://egrocery.asia