The Uses Of VIM Toilet Cleaner
To kill bacteria for the family, choosing a detergent for the toilet is always the best solution. Beginning in the early 20s of the 18th century in England. After a 100-year development journey, the brand brought to many countries around the world an outstanding cleaning product. After many years of appearing in Vietnam market. Vim Stronger Toilet & Bathroom Cleaner 900ML has quickly become the leading brand of toilet bleach and bathroom. Since then, Vim has been relentless in bringing up the optimal bactericidal solution for toilets and bathrooms for tens of millions of Vietnamese families, shools.
Bathrooms and toilets are one of the most concentrate areas of pathogenic bacteria. However, you can be assure of protecting your family's health with Vim products such as Vim bactericidal toilet, Vim Zero and Vim Stronger.
Vim have a lot of progame for society like Environment Hygiene Of Schools.
You can use Vim bleach to remove bacteria on many surfaces, clean all toilets, bathrooms, drains in kitchens or bathrooms and sinks. With a gentle, pleasant fragrance, Vim toilet cleaner brings a clean feeling to your bathroom, kitchen or toilet.
So what are the threats from other germs? Vim cleanser also works to kill insects, parasites and mold. However, you should be aware of the use of Vim cleaners on suitable surfaces and always read the instructions carefully before use.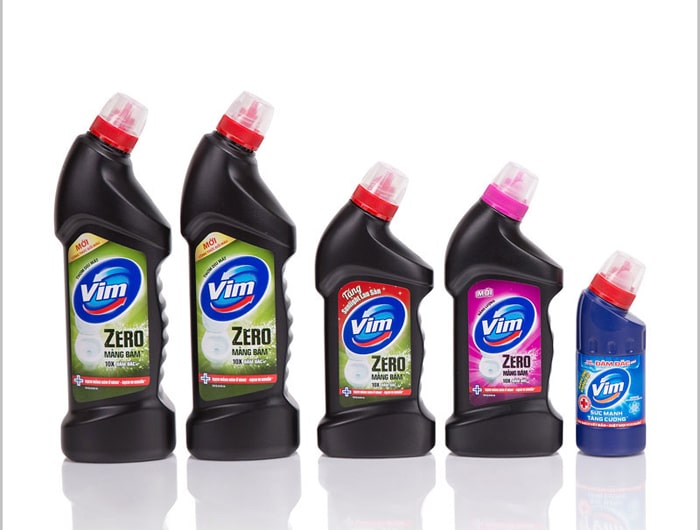 HOW DOES BLEACHING WORK?
Vim Stronger Toilet & Bathroom Cleaner effectively kill bacteria, capable of killing viruses.
COMPOSITION OF VIM
Outstanding bactericidal formula:
Sodium Hypochlorite is a salt-based chemical compound – capable of chemical attack on bacterial cell proteins, destroying bacterial cells, capable of killing viruses.
Surfactants allow liquids, solids and gases to move freely, more easily linked together
Aromatherapy gives a light, refreshing scent and feels clean after use
DISINFECT DISCHARGE?
As a concentrated detergent with alkaline formulation, Vim has good contact on the surface and destroys all pathogenic bacteria, including viruses. With the effect of killing up to 99.9% of all types of bacteria immediately upon contact. It is the ultimate weapon for families in the battle to eliminate bacteria in the toilet.
HOW DOES DISCHARGE OF BACTERIAL DEMONSTRATION?
Through strong chemical reactions. Vim Stronger Toilet & Bathroom Cleaner 900ML kills bacteria. Sodium hypochlorite oxidizes molecules in bacterial cells in the toilet. This process removes bacteria and viruses, removes plaque, destroys and prevents bacteria from producing germs and spreading it to the family.
PRODUCT FOR THE FUTURE
Vim is an easy-to-use toilet and toilet cleaner. With a convenient bottle design, the smartly designed bottle tip helps quickly disperse liquid on all surfaces, every desired location, including the most difficult to clean, for greater efficiency. . Vim helps protect your family's health from pathogenic bacteria in toilets and bathrooms
In order to avoid the types of bacteria Camylobacter, E Coli O157 or C.Diff, you need to be equipped with basic medical knowledge and use appropriate anti-bacterial products.
Refer to the article below to find out the cause of upper intestinal infections as well as how Vim eradicates these pathogenic bacteria.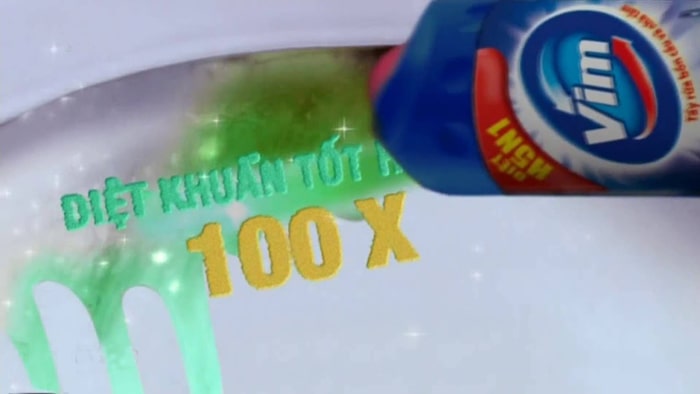 What is campylobacter?
Campylobacter is a bacterium that lives in the intestines of birds (especially poultry) and animals. Campylobacter bacteria are often infected by dirty food.
What is the cause of the spread of Campylobacter?
Contact or eat contaminated food, especially raw or under cooked food. Exposure to waste (vomit, stool) of infected animals. Exposure to contaminate surfaces on clothes, toilets or diapers.
What is the sign of Campylobacter infection?
Diarrhea, abdominal pain and fever for 2 to 10 days after infection. Out blood and sometimes with nausea and vomiting.
How to prevent Campylobacter infection.
Wash your hands often and carefully, especially after handling raw poultry. Protect your family by disinfecting the kitchen or floor surfaces with Vim bactericidal. Vim contains Sodium Hypochlorite. Which effectively disinfects the toilet and bath because this is where bacteria often spread and grow strongly.
In addition, you may have heard of Salmonella. So what is Salmonella? Salmonella is the common name for many types of bacteria, which exist in poultry and eggs. Like infection with Campylobacter, salmonella can cause stomach pain, diarrhea and vomiting.
WHAT IS DISEASE E COLI O157 – E COLI?
Bacteria E Coli O157 is a much more dangerous form of intestinal bacteria than regular E Coli and usually occurs in the intestines of healthy people. Bacteria E Coli O157 is usually found in raw ground meat. This bacterium is responsible for many types of intestinal diseases.
Causes of infection with E. Coli O157?
You can get E Coli O157 infection when contacting infected animal or manure. This bacterium can move from one person's food to another when we touch the surface of the food.
Signs to identify E Coli O157. High fever, coughing up blood, vomiting. In a few cases, it may lead to kidney damage.
How to prevent E Coli O157 bacteria.
Avoid contamination from raw meat to cook food by cleaning and disinfecting kitchen shelves and kitchen utensils. Disinfect and clean surfaces of household items regularly and use Vim to kill pathogenic bacteria in schools toilet.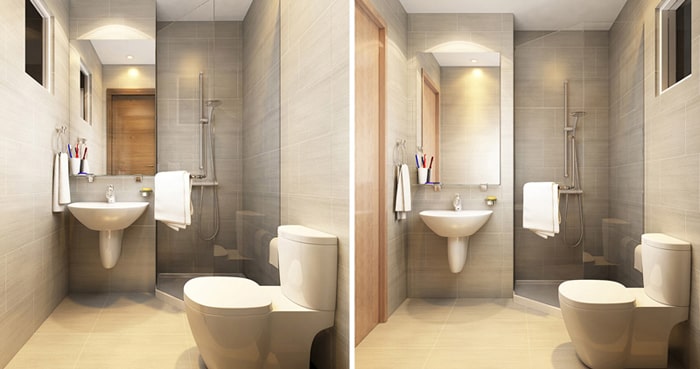 DIVING C.DIFF
Diff is also call Clostridium Difficile, a spore-like bacterium that lives in the intestines of up to 3% of adults without causing disease. This bacterium is able to proliferate rapidly. Especially in people over 65 who are being treat with antibiotics, leading to severe diarrhea.
How is C.Diff spread?
C.Diff is spread through contact. So spores that are excrete during diarrhea can remain on the hands and surface of the object for a long time.
Signs of C.Diff bacteria identification
Diarrhea at different levels is a common sign of C Difference. Fever, nausea or abdominal pain are also common signs.
Does Vim detergent remove C.Diff bacteria?
C.Diff bacteria are form from heat-resistant spores. So the use of conventional cleaning tools cannot eliminate them. So how to eliminate C.Diff bacteria on the surface of objects?
Vim contains Sodium Hypochlorite capable of chemical attack on bacterial cell proteins. It's destroying cells and killing bacteria effectively, providing comprehensive protection for family health.
The above is useful information to help you gain more knowledge to prevent intestinal diseases. As well as destroy infectious pathogens like E Coli. C.Diff and Campylobacter with Vim. bacteria.
Source: https://egrocery.asia/