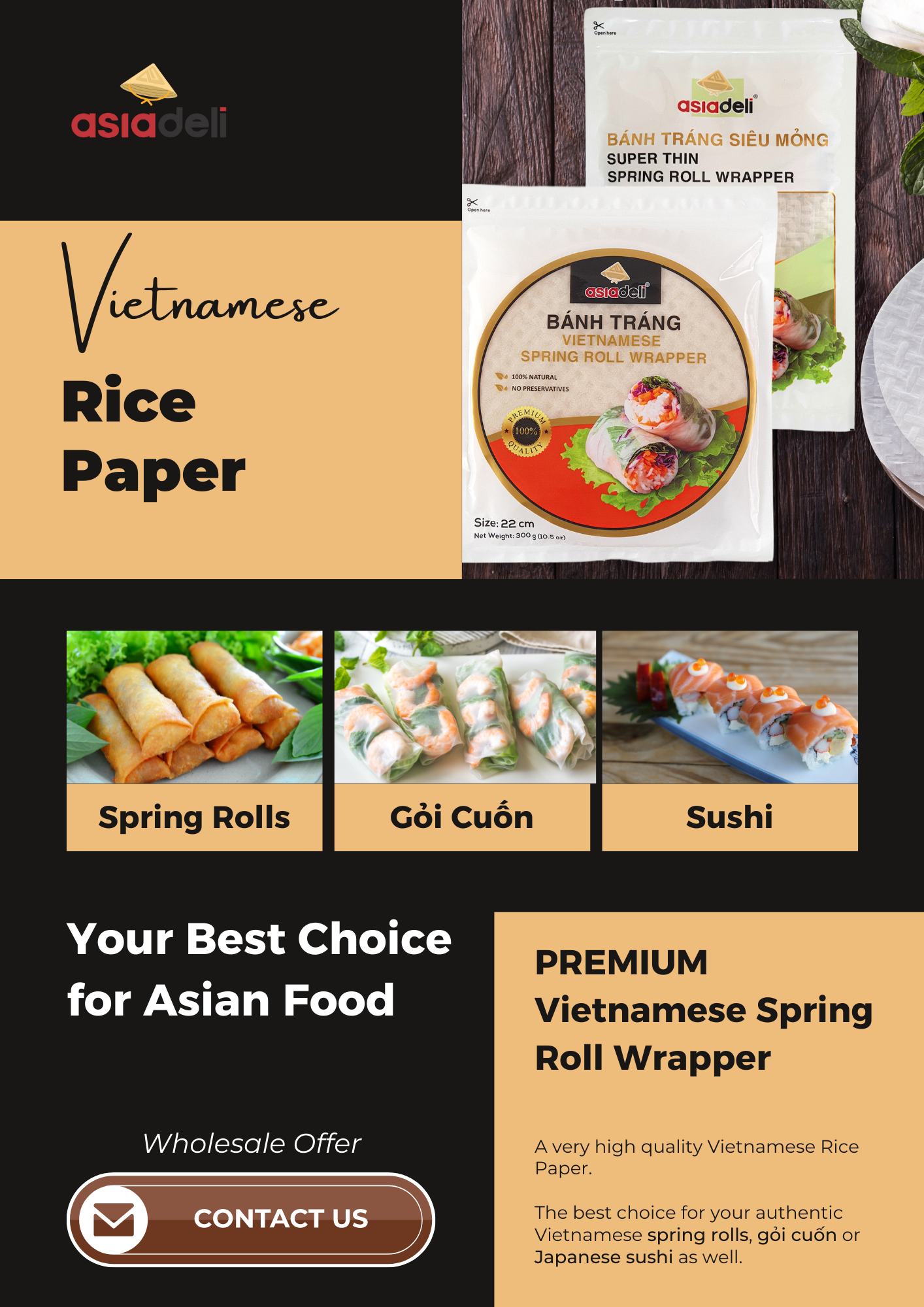 Asiadeli rice paper is a premium spring roll wrapper from Vietnam. A best choice for Fried Vietnamese spring rolls, Fresh Vietnamese spring roll (gỏi cuốn) and Japanese Sashimi roll, sushi as well.
Some typical recipes with Rice Paper you might need for your special food.
1. Fresh Vietnamese Spring Roll (Gỏi cuốn): In this recipe, you need rice vermicelli too.
2. Rice Paper Sashimi Roll
3. Fried Vietnamese Spring Roll
Asiadeli brand brings to you the very high quality material, ingredients for your real Vietnamese and Asian authentic food.
PRODUCT INFORMATION
Rice Vermicelli: https://egrocery.asia/asiadeli-rice-vermicelli.html
Rice Paper: https://egrocery.asia/asiadeli-rice-paper.html
Pho Rice Noodles: https://egrocery.asia/asiadeli-pho-rice-noodles.html
Please CONTACT US for WHOLESALE OFFER!
Email: contact@egrocery.asia
Phone: +84 909 046 308 (Available for WhatsApp)