Asiadeli Super Thin Rice Paper, Spring Roll Wrapper, No Need Dipping In Water 300G (10.5 oz.)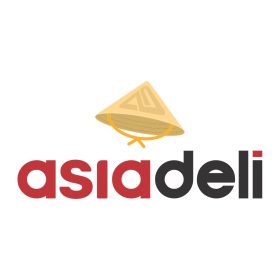 (Click logo to view entire product range)
| | |
| --- | --- |
| Barcode | 8938544440063 |
| Unit Packing | Bag |
| Units Per Carton | 22 |
| Label Text | English |
| Self-life | 24 months |
| Export Packing | Carton |
| Place Of Origin | Vietnam |
Retail Per Carton
(For reference only)
Retail Per Unit
(For reference only)
WHOLESALE ONLY

100% Genuine Product

Quick Delivery

Export to All Countries
Customers who bought this item also bought related products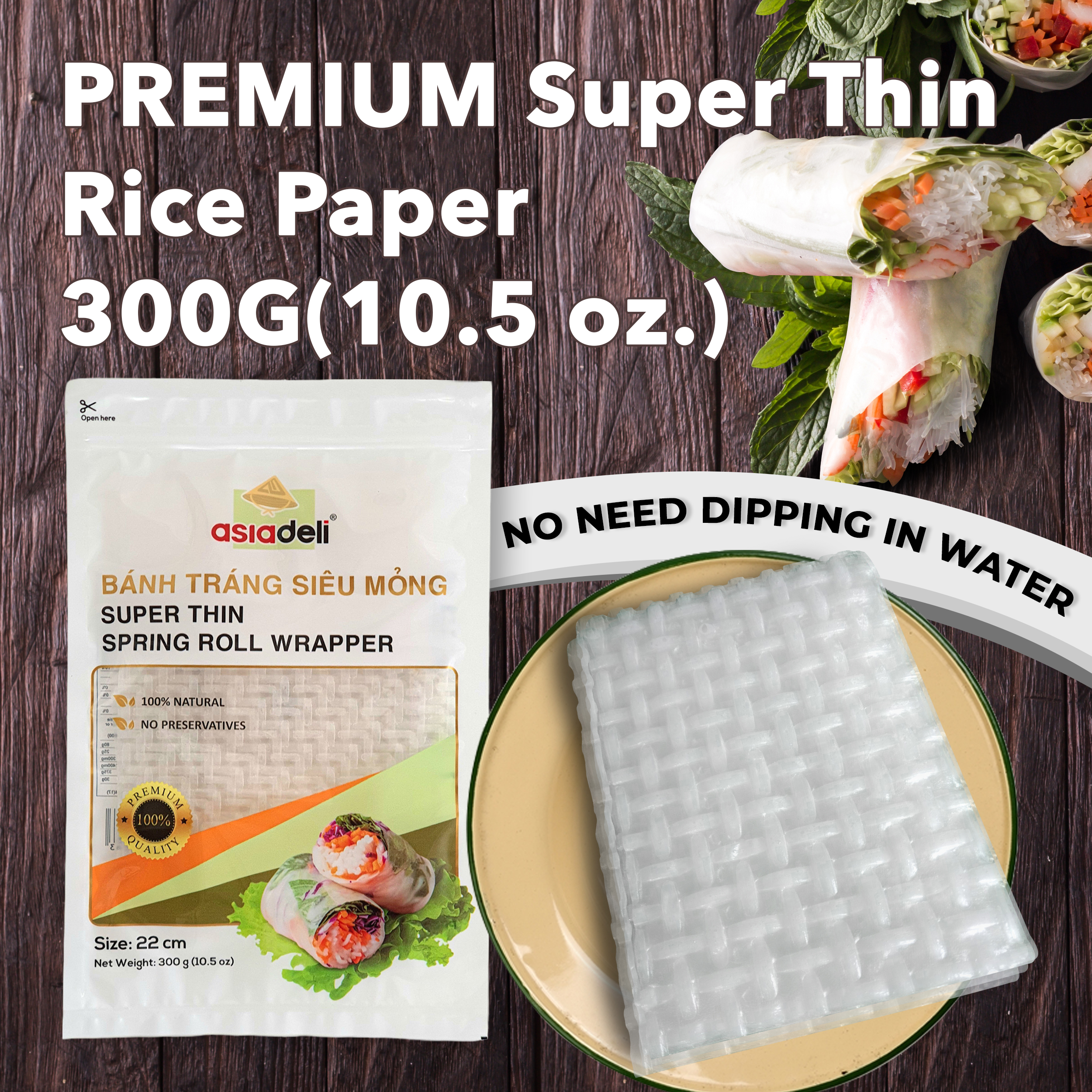 Super thin rice paper is a traditional product of Vietnamese culinary culture. The delicious noodles combine with a variety of broths and typical ingredients from all over the country, creating famous dishes with the brand "Made in Vietnam". With a great love for traditional Vietnamese dishes, Asia Grocery Co., Ltd. has launched a line of high quality Asiadeli super thin rice paper, which meet ISO 22000: 2018 standards and have been approved by the Food and Drug Administration. The US Food and Drug Administration permits the export of goods through the US market.
With more than 20 years of experience in domestic production as well as for export,  Asiadeli believes in providing customers with products of superior quality. Production materials are carefully screened from input to ensure clean and non-GMO ingredients that can be used in both vegetarian and non-vegetarian diets. Our products meet the following criteria: no bleaching chemicals, no preservatives, no industrial colorants, no chemical additives. Besides, the production technology is closed, ensuring food hygiene and safety. The packaging used in the packaging process meets the standards used in the food industry and protects the environment. In particular, with the 100% machine drying process, this helps the vermicelli retain its rice flavor and deliciousness. We ensure that the quality products that reach our customers are tested and analyzed by experts. High-tech machinery and equipment of high quality standards.
Why should you choose Asiadeli Super Thin Rice Paper?
Rice paper is a rustic dish, familiar to Vietnamese people, featured in many delicious dishes such as spring rolls, rolls, banh xeo, .. Usually we will choose thin rice paper, chewy and soft so as not to lose the original taste, but also to increase the deliciousness of the dish. Understanding the wishes of customers, Asiadeli has launched an ultra-thin rice paper product that does not need to be soaked in water with outstanding advantages:
After doing a lot of research on the consumption habits of Vietnamese people, with a ricepaper size of 22cm * ​​16cm will create a beautiful and delicious cake that meets both culinary and beauty needs

Ultra-thin and doesn't need to be soaked in water: with ordinary meals at home, Asiadeli aims at the convenience of the product line and does not need to be soaked in water but still ensures toughness, softness and does not tear when used evenly. Full satisfaction in Asiadeli ultra-thin rice paper

Clean ingredients: made from 100% tapioca starch

Convenient zip packaging, can keep products hygienic and always fresh
Asian Grocery brings the quintessence of Vietnamese cuisine
Asiadeli rice vermicelli ensures market leading safety, quality and reliability. Because before being packaged for the domestic market as well as for export, the factory's production standards have been censored and licensed by the US Food and Drug Administration (FDA). Management of ISO 22000:2018 certification. Asiadeli always cherishes the desire to help Vietnamese people fight diseases by doing the simplest things. Be more careful in your daily routine, limit your intake of low-calorie starches and animal fats. Apply healthy eating methods, drink lots of water, eat "clean" foods, have health benefits from plants.
Intructions
Take one piece of rice paper
Place it on a flat surface
Place filling on the damp spring roll wrapper
Wrap it up into a roll
Serve and enjoy
Vietnamese Asiadeli super thin rice paper exported to several countries
Thanks to efforts to improve quality, Asiadeli products have been attached to Vietnamese consumers for many years. Not only conquering domestic users, this brand is also exported to many countries, including demanding markets such as the US, Korea, Japan, and we have surpassed through thousands of other domestic brands to be present on Amazon.
Distributor, exporter, and trader Asiadeli super thin rice paper Wholesale Vietnam
We specialize in exporting Asiadeli super thin rice paper by containers. If you want to buy Asiadeli super thin rice paper wholesale
Please contact Asia Grocery Co., Ltd to have the best wholesale price
Address: C2.04 Level 2, The Symphony-Midtown building, Street 15, Tan Phu, District 7, Ho Chi Minh, Vietnam
Phone: +84 909 046 308(Whatsapp, Viber).
Email: contact@egrocery.asia