Sting Energy Drink Gold Ginseng Flavor 330ml Bottle

(Click logo to view entire product range)
| | |
| --- | --- |
| Label Text | Vietnamese |
| Place Of Origin | Vietnam |
| Unit Packing | Bottle |
| Units Per Carton | 24 |
| Self-life | 6 |
Retail Per Carton
(For reference only)
Retail Per Unit
(For reference only)
WHOLESALE ONLY

100% Genuine Product

Quick Delivery

Export to All Countries
Customers who bought this item also bought related products
Sting Energy Drink Gold Ginseng Flavor 330ml Bottle
Firstly, Sting Energy Drink Gold Ginseng  is an energy drink loved by a lot of people on over the world. It brings strong emotions for teenagers and children. Form an extremely convenient plastic bottle during use.
Secondly, When Sting Product was born, this product is the item that brings in extremely huge revenue for PepsiCo.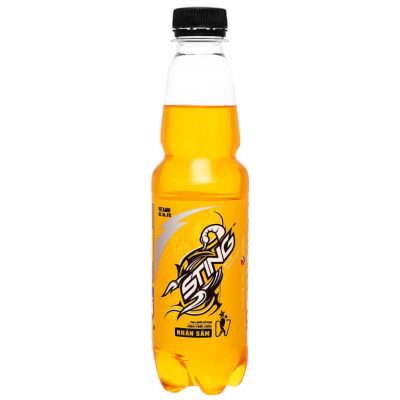 Product of Information:
| | |
| --- | --- |
| Trademark | Sting of PepsiCo Vietnam |
| Origin | Viet Nam |
| Finished product | CO2 saturated water, cane sugar, acidity regulator, natural & synthetic flavoring mix, premixes, vitamins, … |
| Volumetric | 330ml |
| User Guide | Drink it directly. Shake gently before drinking, use immediately after opening. More delicious cold drink |
| Preservation | Store in a cool, dry place, away from direct sunlight or high temperature. |
| Expiry date | 6 Months from date of manufacture |
| Specifications | 330ml*24 Bottle*Cartons |
Ingredients and nutritional value in the product
Thirdly, Sting is the energy source for you to stay energized. The nutritional ingredients of the product are all-natural, Above all, it keeps you healthy.
The use of Sting Gold Ginseng Flavor 330ml Bottle  will give you uplifting, immediate alertness, In other words giving you a posture ready for any challenge
In addition to the 330mt bottle sting product, Sting Energy Drink has many other packaged products such as: Pet 330ml, Can 330ml, Can 250ml, RGB 240ml.
See more: => Sting products
Wholesale Sting Energy Drink Gold Ginseng Flavor 330ml Bottle
You won't find a better Sting export market than Vietnam. We specialize in exporting Sting Energy Drink Gold Ginseng 330ml by containers.
We have cheap labor, low cost, good price and global reputation. In conclusion, if you are looking for suppliers in Vietnam. Please contact Asia Grocery Co., Ltd as below: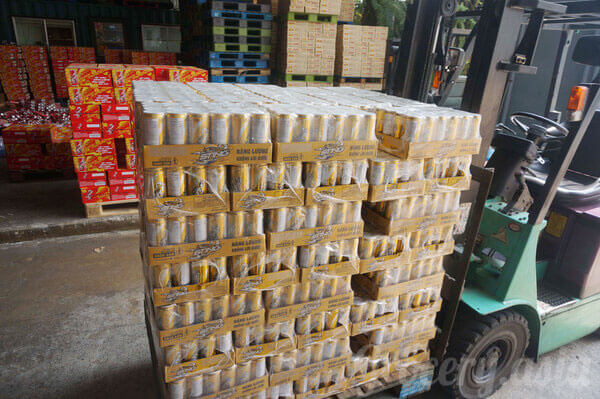 Address: C2.04 Level 2, The Symphony-Midtown building, Street 15, Tan Phu, District 7, Ho Chi Minh, Vietnam
Phone: +84 909 046 308 (Whatsapp, Viber).
Email: contact@egrocery.asia