C2 Black Tea Lychee Flavor 455ml
| | |
| --- | --- |
| Barcode | 8934564600692 |
| HS Code | BE01070007311 |
| Label Text | Vietnamese |
| Place Of Origin | Vietnam |
| Unit Packing | Bottle |
| Export Packing | 24 |
| Cartons per Pallet | 130 |
| Self-life | 12 |
| Units Per Carton | 24 |
Retail Per Carton
(For reference only)
Retail Per Unit
(For reference only)
WHOLESALE ONLY

100% Genuine Product

Quick Delivery

Export to All Countries
Customers who bought this item also bought related products
C2 Black Tea Lychee Flavor 455ml
Made from normally fermented tea leaves, combined with lychee fruit to give you a rejuvenating lychee tea flavor, the ultimate beverage. Tea contains several antioxidants that aid you stay active, alert, and also healthy all day.
The perfect combination of green tea leaves and fragrant lychee flavor
C2 is a brand name of bottled tea extremely, acquainted to Vietnamese consumers, C2 Tea is distilled from 100% all-natural eco-friendly tea in the highlands of Vietnam, refined and also bottled on the same day according to worldwide criteria, assisting guarantee the quality and pureness of the tea. C2 has many delicious flavors as well as a budget-friendly rate, is the front runner of customers.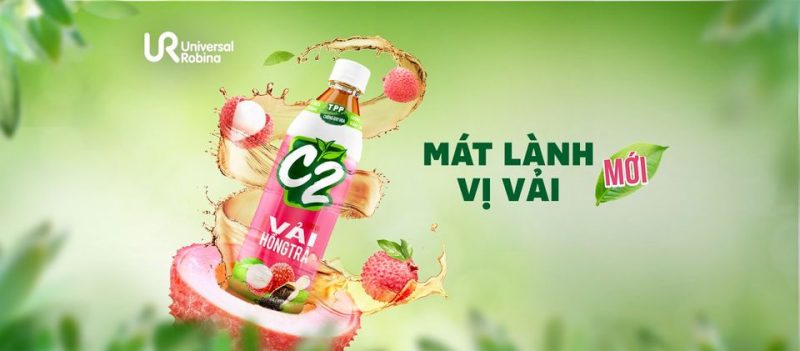 A box of 24 containers of C2 455ml lychee red tea from the C2 tea brand is made from natural, fermented tea leaves with an abundant tea flavor, combined with the sexy sweetness of litchi – providing you a fragrant bottled tea item. Rejuvenating lychee tea flavor, utmost beverage. Tea includes numerous anti-oxidants TPP to assist you to stay energetic, sharp and healthy and balanced all day long. The tea recipe is fermented during the day to keep the nutrients in the tea, intact and also the taste is less pleasant so you don't need to worry about health issues.
Super-saving 24 bottles in carton form, a smart choice for the Tet holiday
The product packaging of 24 bottles x 455ml has a really favorable cost when contrasted to getting retail containers. Suitable to get gradually or make use of in gatherings with preferential rates.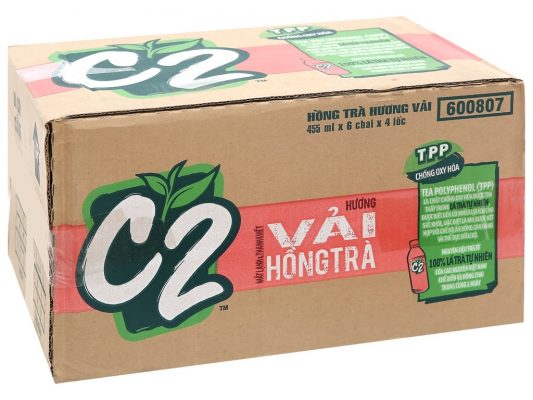 The bottle has a capability of 455ml, is compact and convenient with an adaptable style that is very easy to hold, and also an appealing, dynamic outer covering, making it very easy to appreciate without investing much time processing. Container with big capability yet still simple enough, suitable for those that specifically like the taste of C2 tea, also intend to enjoy it gradually.